Smart Home & Lutron Systems, Ajax Electrician, ON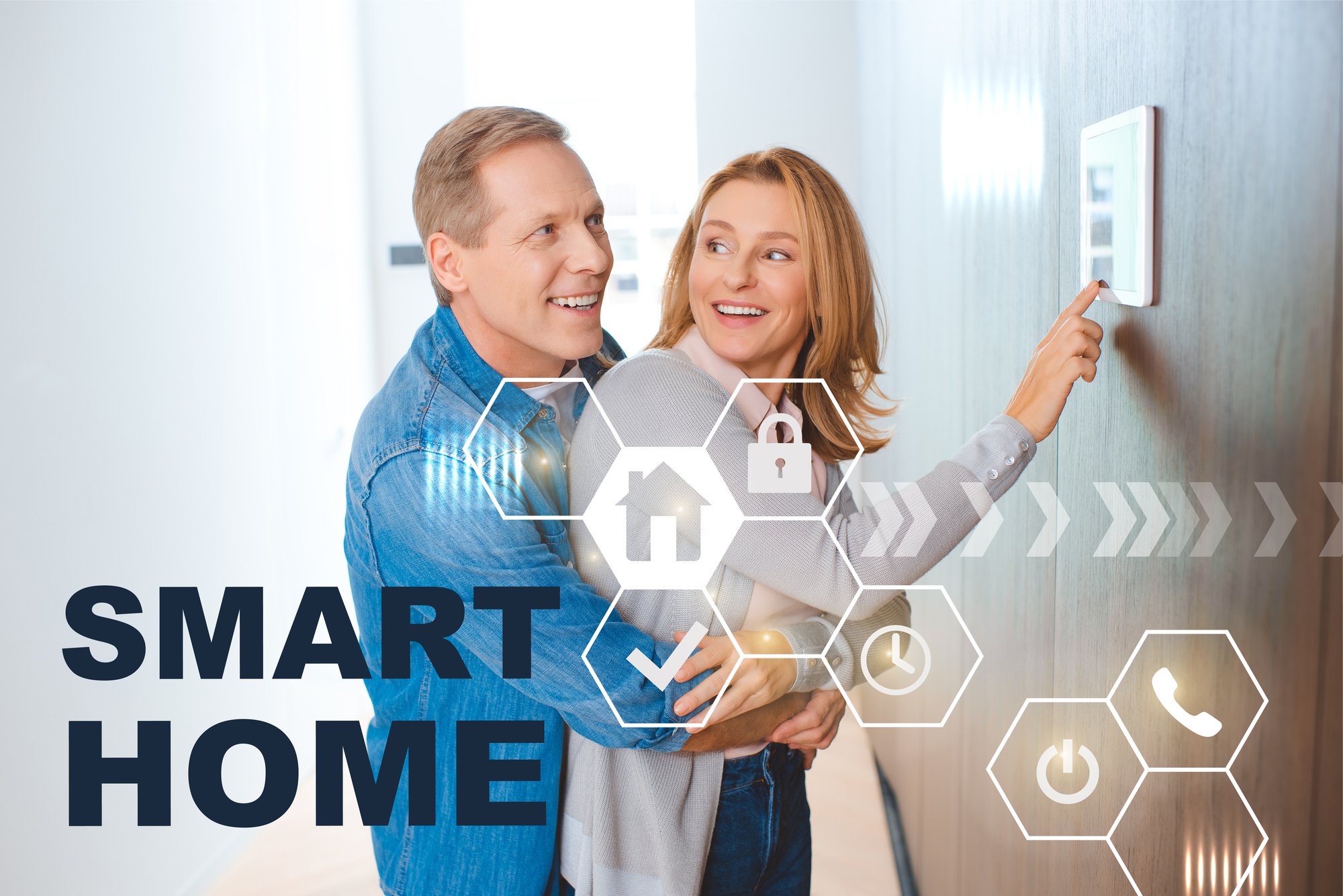 Smart Home Technology, often called "Internet of Things", is the application of new technology to automate the home. Smart Home technology began with the introduction of the Thermostatic Control module and has evolved into one of the largest and fastest-growing industries in technology today. Today there are thousands of different home automation systems available on the market to choose from, including home security systems. Call our Master Electrician today and book an appointment to get your free home assessment done!
Thermostatic control means that temperature is controlled with a sensor in a room. The sensor will determine the temperature and set the thermostat accordingly. Today, it is very common to find Thermostatic control modules in your home, such as the ever so popular Ecobee systems and Nest. There are other types of home systems that you may have heard about, but most people are familiar with Thermostatic Control. Here are some of the most common applications.
One of the most important features of a smart home is that it allows homeowners to stay organized. You no longer have to rely on traditional paper and pencil methods of keeping track of things in the house. Today's smart home systems allow you to keep track of items by name or even have a specific app to keep track of certain things in your house.
One popular application that has become very popular in the last decade is digital video surveillance. This technology allows users to keep an eye on the family when they are away. This type of home security technology comes in many forms. Today it is possible to install a digital camera in your home to keep an eye on a babysitter or to make sure you are not home when you aren't. These cameras can also be used to keep an eye on your children when you are out and about, making it possible for you to ensure your kids are being taken care of in the safety of their own homes.
A wireless alarm system is another type of smart home technology that allows you to take advantage of being able to monitor your home while away from home. Our professional team will come and assess your home and offer you the best products available today and that we can have installed in no time. Some of them are very affordable and will only require a simple code to turn on the lights and then an alarm.
Another type of home automation is one that allows you to connect to your garage door opener. Or your security system through your cell phone. This can be especially helpful if you do not want to run wires all over the house or if you want to avoid running out of battery power in your door openers.
One of the hottest trends in this industry is lighting. Smart lighting allows you to see the outside of your house without having to get up and open the window. There are many other types of home security that you can choose from such as carbon monoxide alarms, motion sensors, wireless devices, and other types of cameras.
Once our professionals install the system, you can expect to save money every month by not having to pay extra for a home security service.
Smart Home Technology is a good way to make a home safer for your family. Today's technology allows you to make the home you already have better than ever. If you don't feel secure in your home, call Ajax Electrical today and let our expert residential electrician give you their recommendation and best solutions and the right technology to make your home much safer.